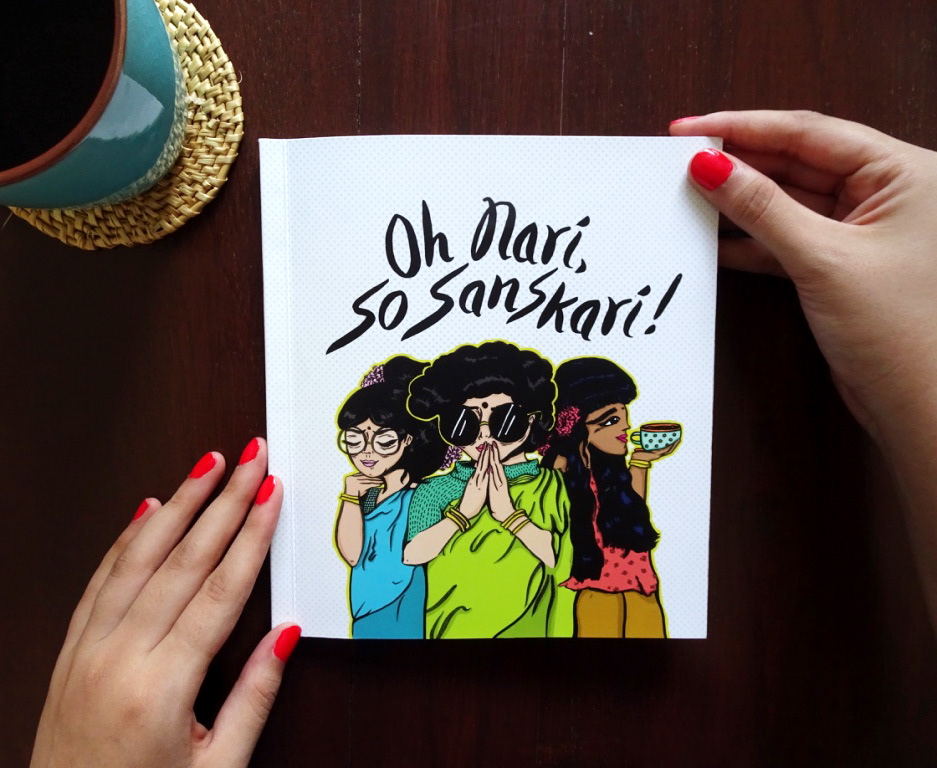 'Oh Nari, So Sanskari!'

is a zine that was born out of the need for

accurate representation of women

in the epic. It is a satirical take on stories of three influential women in the Mahabharata namely,

Kunti, Gandhari

and

Draupadi.

By

 

placing them in a

modern day context,

the zine draws parallels between stereotypes and challenges faced by women in the story and those that surround Indian women today. 
It is also a commentary on the

content

available for women in

magazines

. I have tried to understand and re-create stories, articles and advertisements to question the position and role of women in Indian society.
All text and illustrations are original and hand-done.